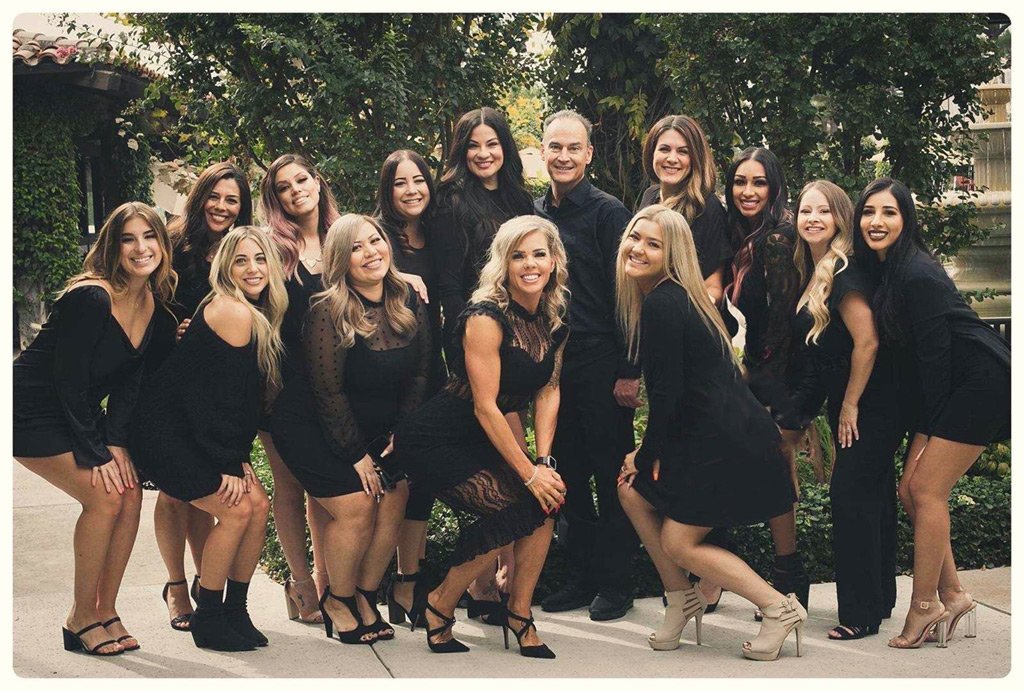 ---
Meet the Kids World Children's Dentistry Team!
Our team is the most valuable asset of this practice and is a reflection of our commitment to excellence, quality, and professionalism. Many of our team members are cross-trained, allowing them to jump in wherever they are needed, and they're ready to help, always with big and genuine smiles.
Every single team member cares about our patients and loves working with kids. They are united in providing quality care while giving each child a personalized, positive, and laughter-filled dental experience!
---
Sarah
Office Manager
I enjoy providing support to all aspects of the business and assisting in giving the absolute best in quality care to each of our patients. I coordinate and oversee administrative duties and ensure our office operates efficiently and smoothly.
Outside of the office, time with loved ones is my priority. I have three beautiful children and a wonderful husband. My free time is spent off-roading, traveling to warm tropical places, and I love baking cakes simply to decorate and give away. I'm very passionate about the mind, body, fitness, and health. I thoroughly enjoy lifting weights and compete in body building competitions. I also love seeking out any and all new adventures life has to offer and indulge my time away.
---
Ruby
Front Office Receptionist
I have the pleasure of greeting patients and families when they arrive, scheduling appointments, and answering all inquiries. It's important parents understand their child's treatment plan, billing, and everything associated with their child's care, so they're confident in moving forward.
In my spare time I completely unplug and dive into outdoor activities. My priority is family, so anything that involves them is where I want to be.
---
Peyton
Front Office
My face always wears a smile whenever I'm at the front desk of Kids World! I love greeting patients and welcoming new members of our practice family, and do my best to help them have an easy time scheduling appointments and keeping their records up to date. The best part about working with kids is that they're so much fun! It's great to work in an environment that encourages us all to have a great time!
When I'm not at work, I like to hang out at the beach with friends. I own a fish named Swim Shady and love fast cars!
---
Ferris Prado
Hygienist
I like working with kids and helping each one enjoy their dental experience. I provide oral hygiene services, including cleaning teeth. While I'm with a patient, I offer a lot of home dental hygiene guidance and encouragement to the child and their family.
Outside of work, I enjoy traveling with my family, including my two wonderful children, Gage and Catie, along with reading.
---
Kristin
Hygienist
I am glad to be able to change the stigma on dentistry and make sure the kids have the best possible experience. Seeing kids leave with a smile brings me the greatest joy. I provide gentle cleanings and teach patients and families about oral health and how to establish a lifetime of good habits.
Mine is a Star Wars family. I have two boys, Luke and Kylo, and we have a dog named Vader. I also have an amazing husband, Toby. We enjoy spending our time at the lake kayaking, paddle-boarding, and swimming. I love being with all my family, BBQing, and going to the beach.
---
Julia
Hygienist
I love being playful with kids and making sure they are comfortable throughout their visit. In addition to cleaning teeth, I give oral hygiene instructions to patients and parents, so children grow up knowing how to take care of their smile.
My beautiful daughter is number one in my life. Cooking is my passionate hobby and I love spending extra time in the kitchen and coming up with new recipes. I also enjoy off-roading, hanging out at the river, and camping with friends and family.
---
Gabrielle
Registered Dental Assistant Expanded Functions 2
I love being able to keep our patients happy throughout their visit and send them away with smiles. Working in our clinic, I assist the doctors with various procedures, always attentive to our patient's comfort and happiness.
Family keeps me busy outside the office. I am married and have three beautiful children. We love to road trip and explore new places, hang out at the ballfields cheering my boys on, and be outdoors as much as we can. My hobby and passion is floristry. I love getting creative and arranging flower pieces for special events and people.
---
Mirelda
Registered Dental Assistant
I am happy to be able to keep our patients comfortable during their visits. I assist the doctors with different procedures, clean teeth, and keep the kids smiling and entertained while they're here.
Much of my spare time is spent with my daughter and our dog. I enjoy going to concerts, traveling, and exploring foods at various restaurants.
---
Cynthia
Registered Dental Assistant
I like being part of a team that provides a fun and energetic environment and seeing how kids enjoy their visits. I assist the doctors with procedures, clean teeth, and take X-rays.
My family is my life. I am happily married, have four beautiful children, and a family dog named Honey Biscuit. We have a big extended family and love to spend time together at BBQs and playing at the park.
---
Alexandra
Dental Assistant
I really enjoy interacting with kids and gaining their trust. In addition to guiding patients through their appointment, I assist chairside and handle cleaning and sterilization.
I am currently enrolled at RCC and am an athlete on the women's tennis team. My hobbies include hiking, enjoying the beach, and spending time with family. I have a Chocolate Lab, named Logan, that I've had since I was seven years old. He is my ultimate best friend.